Saturday, 25 January, 2020 - 10:00-16:30
Join us for a day of singing
Image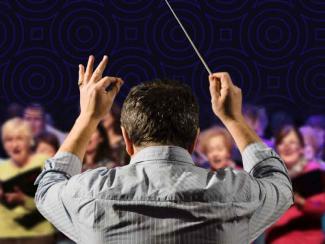 Please note: This event is Sold Out.
Rachmaninov's All-Night Vigil, to give it its official title, was composed and premiered in 1915. Russia was in political turmoil at the time and he turned to the Russian Orthodox Church for inspiration and composed a quiet, reflective and deeply moving set of vespers. It is a haunting cornerstone of the choral repertoire.
The day costs £25 and this includes music hire, tea and/or coffee throughout the day, and a delicious lunch of homemade soup and quiche. Our annual Vivace 'Come and Sing' day is extremely popular and usually sells out. Please apply early to secure your place.
Registration is at 10am and we start singing at 10:30am.
Performers
Members of Vivace Chorus and anybody and everybody who enjoys singing great choral music.
Conductor: Jeremy Backhouse